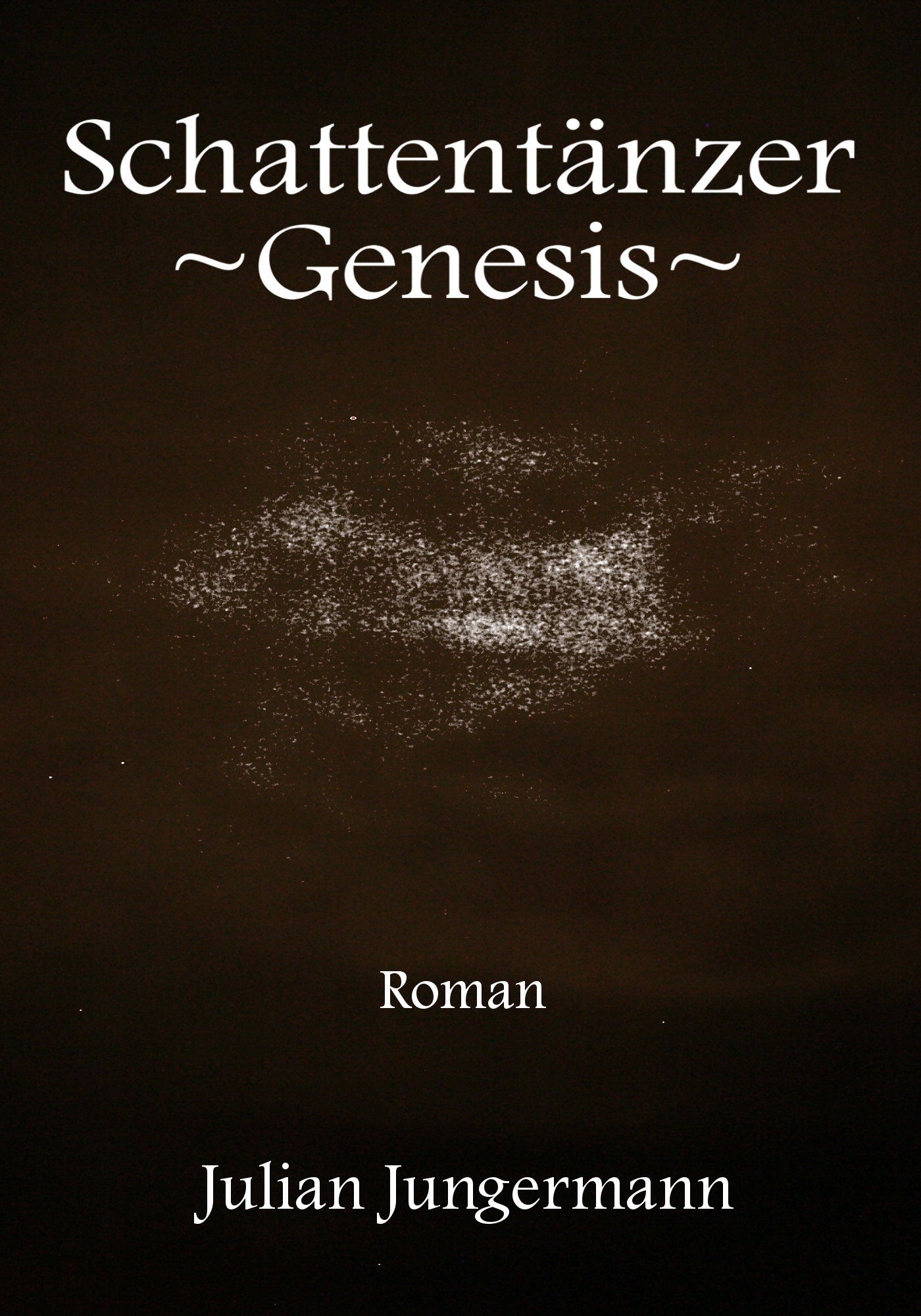 Erstauflage: 2011
Release: 27.12.2016
Erhältlich: Hier
Genre/Subgenre: Science Fiction Thriller (dystopisch, psychologisch, endzeitlich)
Inhalt:
"Was ist am kältesten? Ein Luftzug, wenn das Fenster offen ist? Der Lauf einer Waffe, der an deinen Kopf gedrückt ist? Oder das Frösteln, wenn du wegen mir eine Gänsehaut bekommst?"
Dina Ashley, die frisch ernannte Leiterin des Sondereinsatzkommandos der Kuppelstadt Hewilla, wird am Abend ihrer Ernennungsfeier zum Opfer eines Anschlags. Der Terroristenführer entpuppt sich als kein anderer als Jack Nigredo, Dinas früherer und bislang einziger Geliebter, den sie seit 14 Jahren nicht mehr gesehen hat. Dina muss fortan nicht nur einen ihrer Geister jagen, sondern auch ihre Vergangenheit schützen. Denn sollte sie ans Licht kommen, wäre alles, was sie sich aufgebaut hat, in Gefahr.
Schattentänzer Genesis: Ein packender Sci-Fi Thriller erzählt eine psychopathische Liebesgeschichte in einer Endzeit-Gesellschaft.
"Es ist sein Ideal gegen meins. Wer am Ende die Gesellschaft verändern wird – das ist sein Spiel."
"Dina, wenn du dich auf sein Spielchen einlässt, sinkst du genauso tief wie er. Du verlierst noch den Verstand."
"Ich verliere ihn bereits.", flüsterte sie und sah ihn mit starrem Blick an.
Referenzen
Trivia zu Schattentänzer (Genesis)
Musikalische Inspiration
Bullet for my Valentine – Tears don't fall
Evanescence – Lithium
Linkin Park – No More Sorrow
Papa Roach – Between Angels and Insects
Ramstein – Mein Herz brennt
Rise Against – Anywhere but here
Skillet – Comatose
Sum 41 – Screaming Bloody Murder
Thirty Seconds to Mars – Vox Populi
Within Temptation – Shot in the Dark
Bildzitate zu "Schattentänzer (Genesis)"
Zum Vergrößern anklicken!